Introduction If you want to take care of your furry friends, you will have to make sure that they are happy, healthy, and well-behaved. One of the most important aspects of their health and behaviour is proper potty training. Today, we will explore the reasons why effective potty training is crucial for your dog, and provide tips on how to achieve it in this article. Prevents Health Problems Effective potty training can prevent a variety of health problems that can be caused by your dog not being properly trained. If your dogs do not eliminate waste regularly then problems like...
---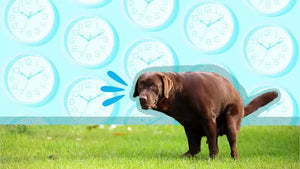 Dogs are beloved members of many families, providing companionship, loyalty, and endless entertainment. However, along with the joys of dog ownership come certain responsibilities, one of which is cleaning up after our pets. Properly disposing of dog waste is crucial not only for the health and safety of humans and animals but also for the health of the environment. In this article, we will explore the potential risks associated with leaving dog poop in the yard, including harmful bacteria and parasites, and the negative impacts it can have on the environment. We will also discuss common misconceptions surrounding dog poop...
---
Having a pet can bring immeasurable joy to our lives, but it also comes with a great deal of responsibility. One of the most important aspects of being a pet owner is ensuring their health and wellbeing, and this starts with proper hygiene practices. In this article, we will outline 10 essential hygiene tips that every pet owner must follow to ensure a clean and healthy life for their furry friend. Regular Baths Regular baths are crucial in maintaining your pet's hygiene and keeping their fur and skin healthy. Choose a pet-friendly shampoo and conditioner, and make sure to wash...
---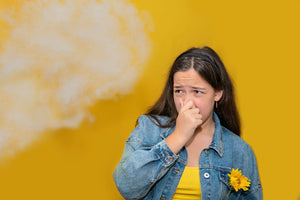 We love our dogs, but what about their poop? It's not something we like to think about, but as pet owners, we have a responsibility to properly dispose of our dog's waste. But is dog poop harmful or toxic? In this comprehensive guide, we will explore the risks associated with pet waste and provide information on how to properly dispose of it. Understanding the Risks of Dog Poop Dog poop may seem harmless, but it can pose significant health risks. Pet waste contains bacteria, parasites, and other harmful pathogens that can spread to humans and other animals. According to National Library...
---
Being a pet owner, it's important to provide a clean and hygienic environment for your furry friend. One of the best ways to do this is by having a dog waste station in your backyard. Not only does it keep your backyard clean, but it also helps in reducing unpleasant odors and prevents the spread of diseases. What is a Dog Waste Station? A dog waste station is a container or bin that is specifically designed to store and contain dog waste. It can be made of various materials, including plastic, metal or wood, and is typically placed in the backyard...