Dog Waste Stations
Pet waste stinks! But thanks to the PawPail pet waste station, it doesn't have to!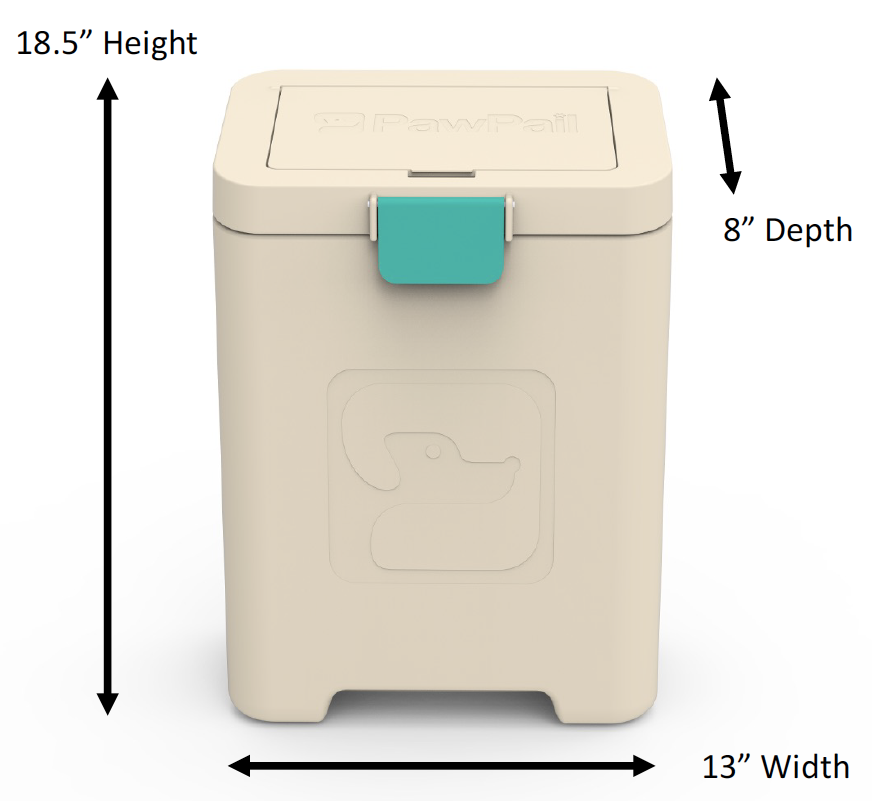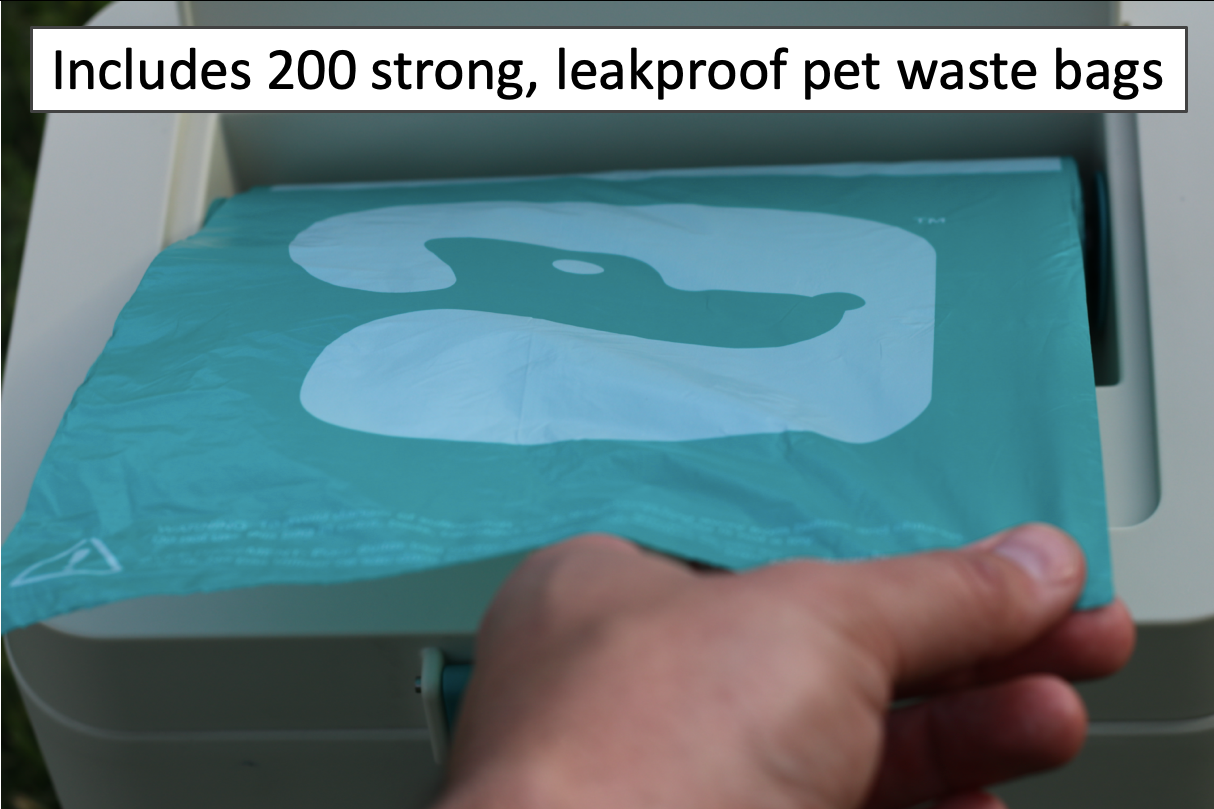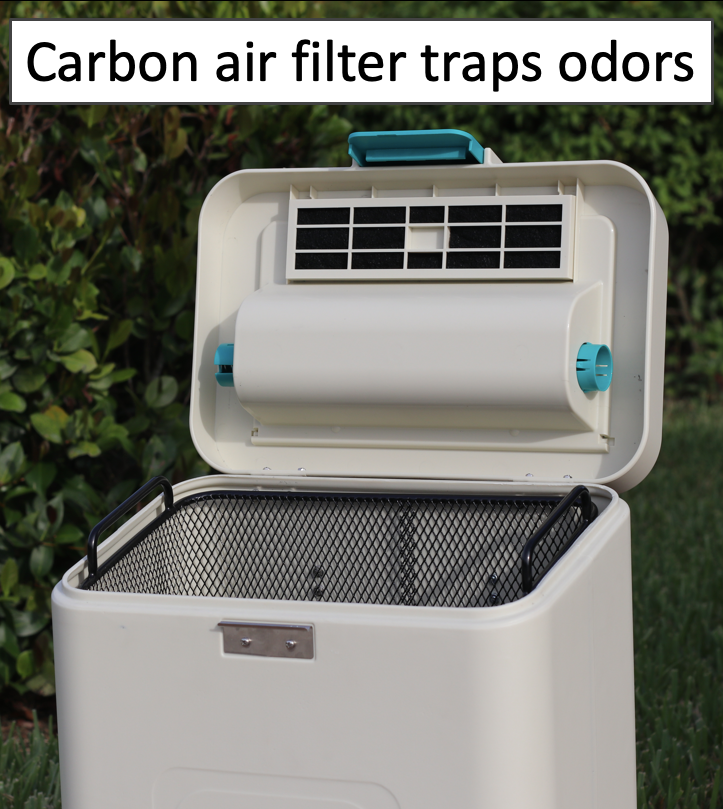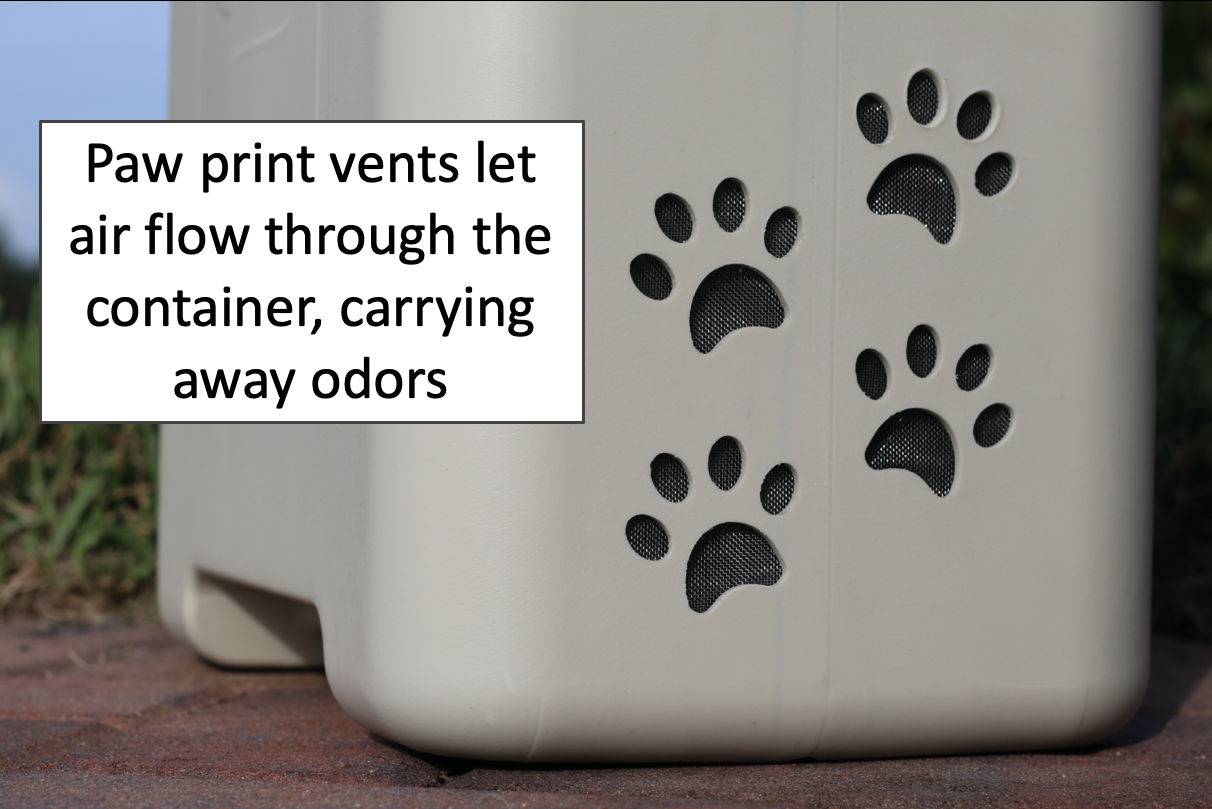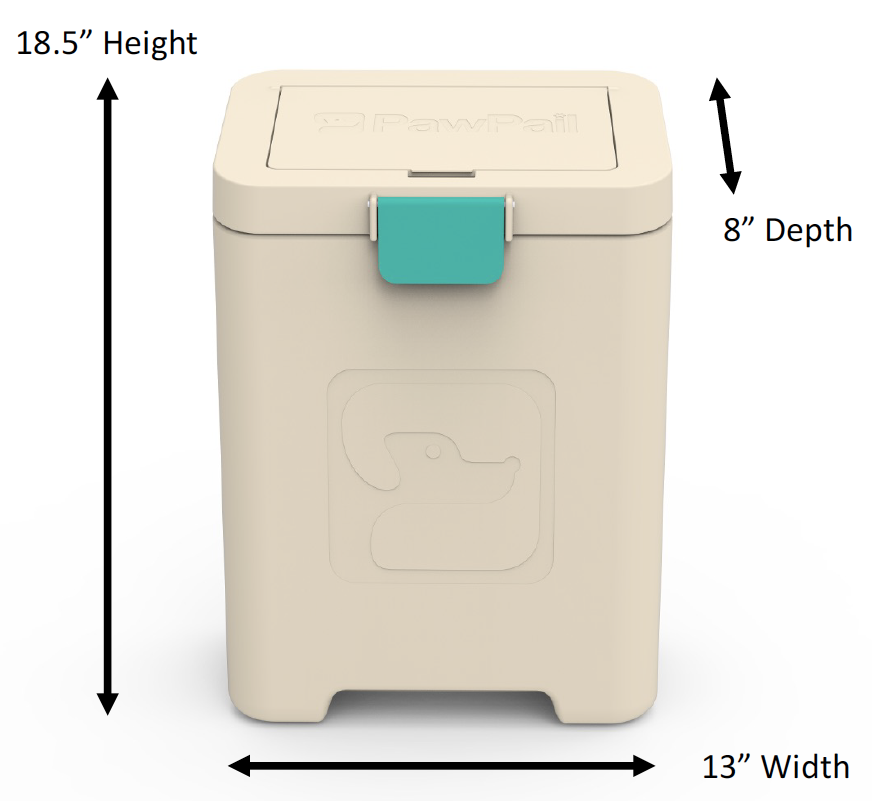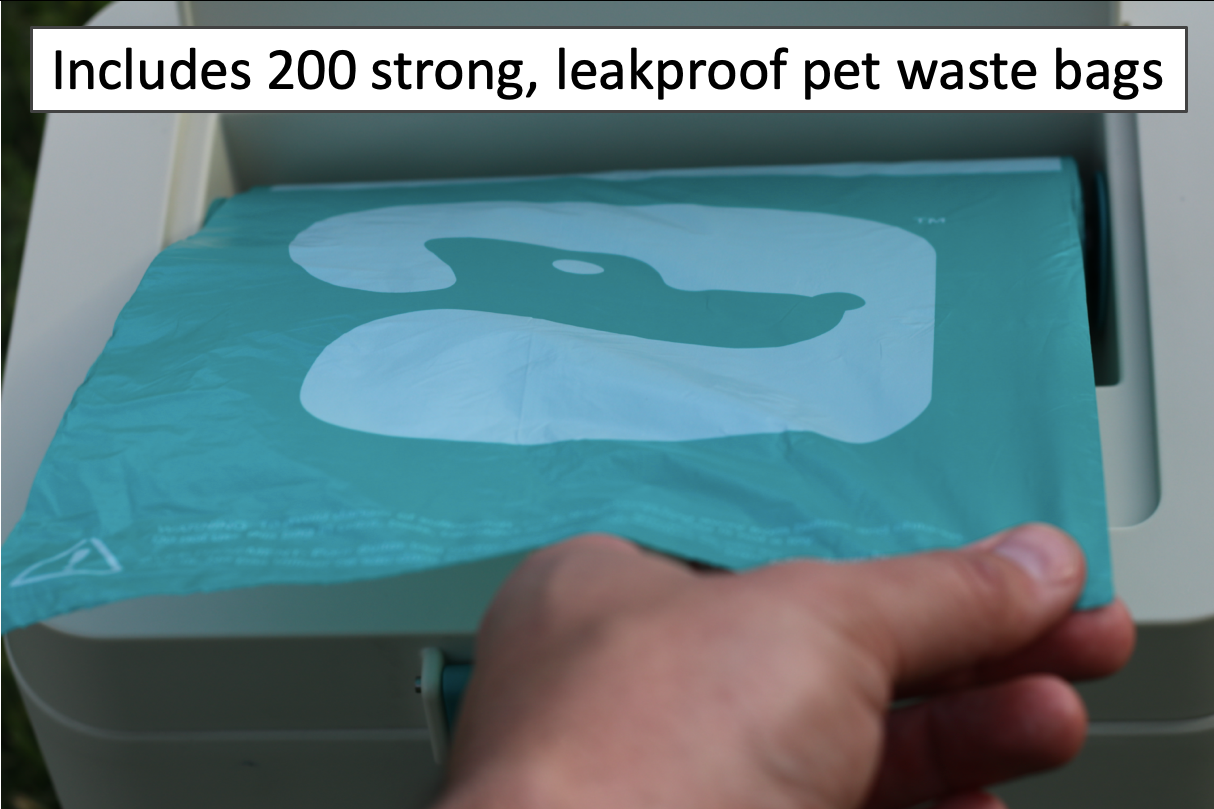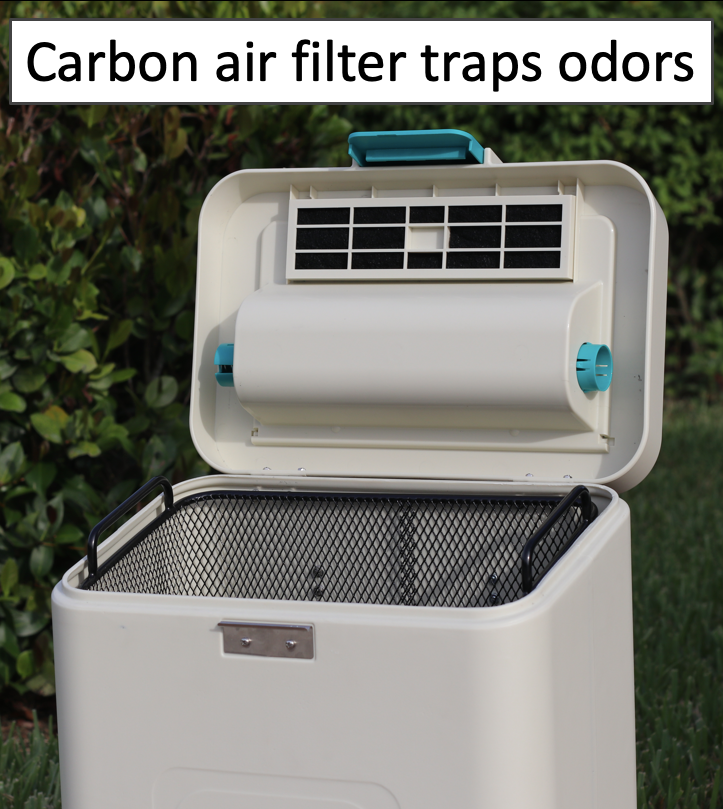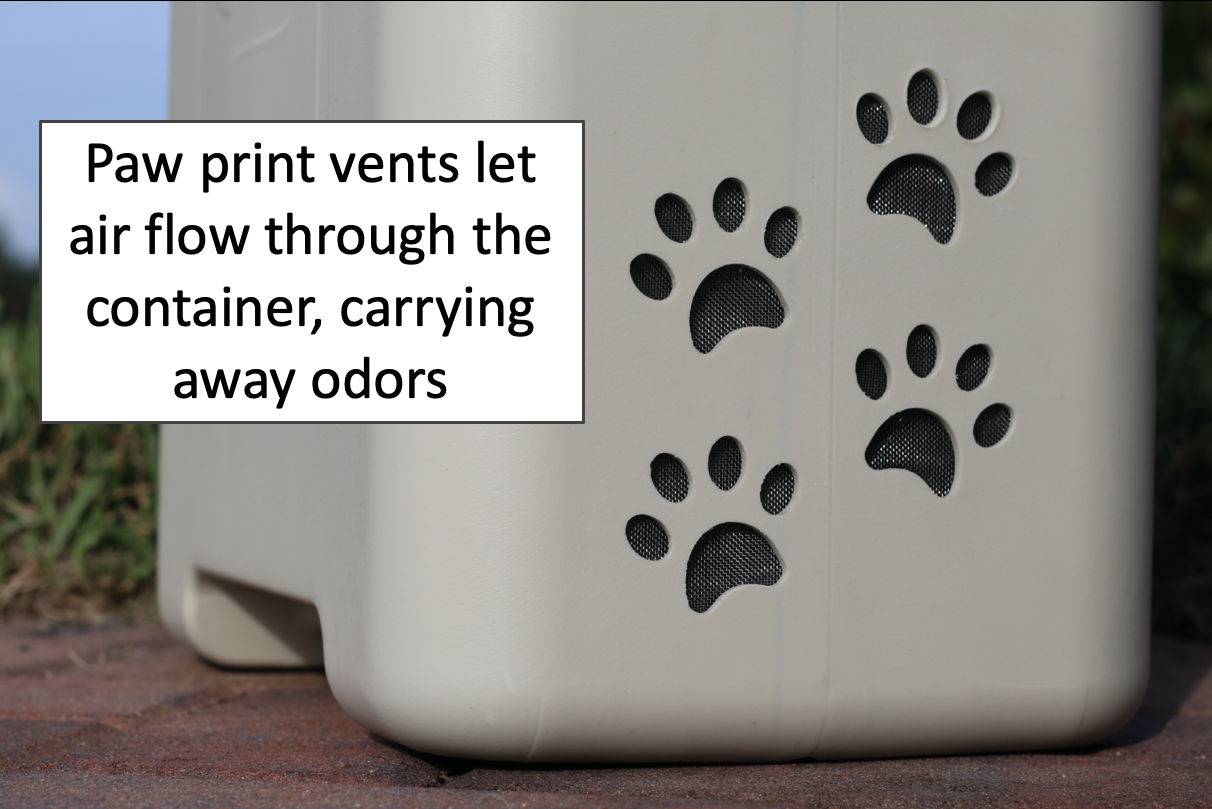 Reusable Liner Basket Eliminates The Need For Garbage Bags

Paw Print Vents Lets Air Flow Through The Container, Carrying Away Odors

Carbon Air Filter Traps Odors

Includes 200 Strong, Leakproof Pet Waste Bags

Attractive Design and Durable Constrution For Outdoor Use

Optional Mounting System Lets You Hang Your PawPail Almost Anywhere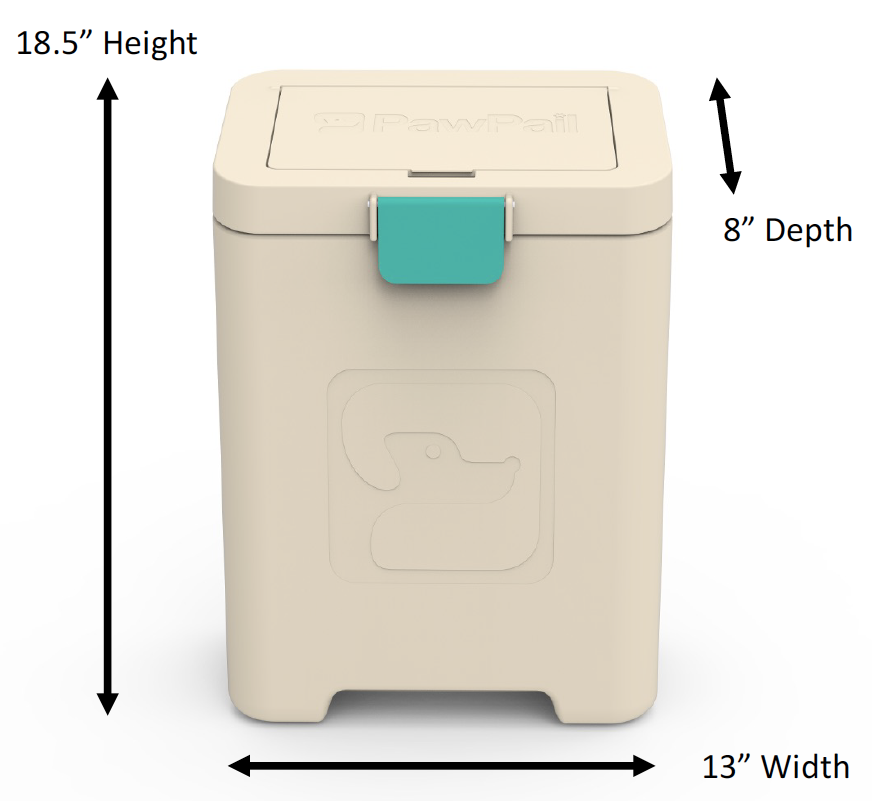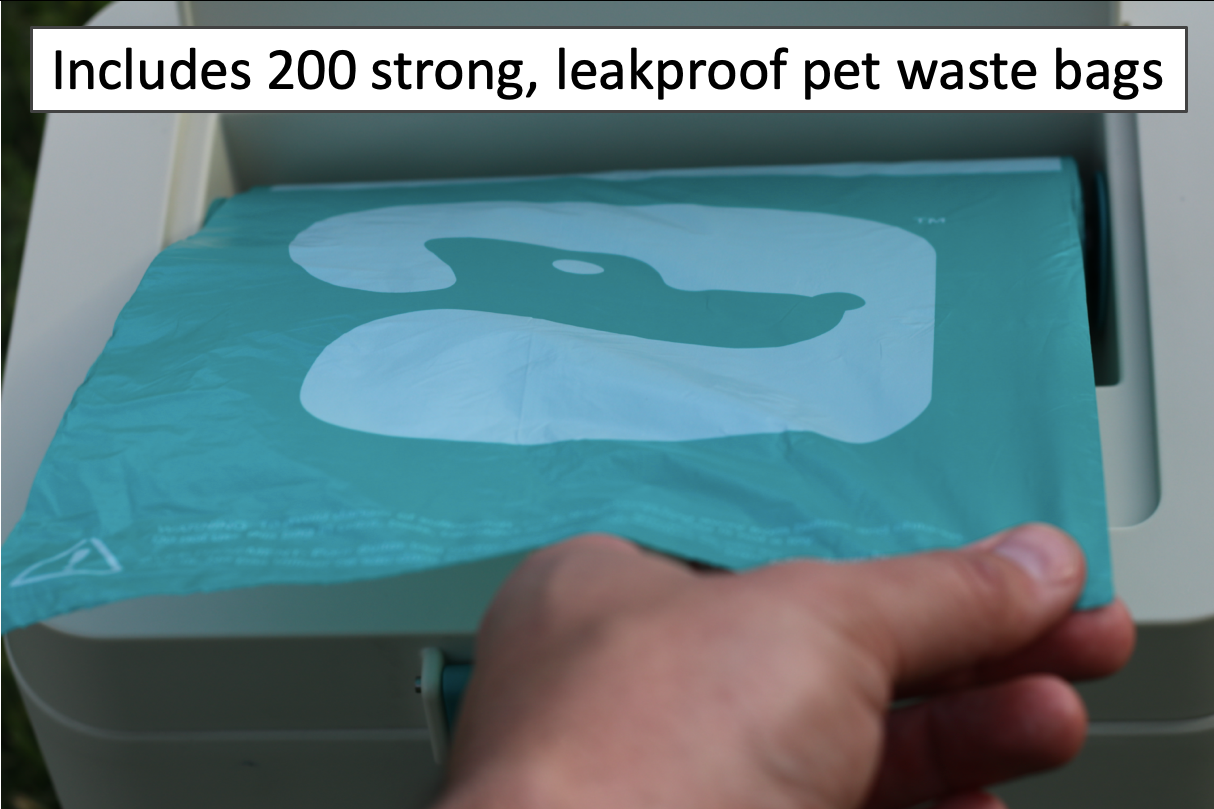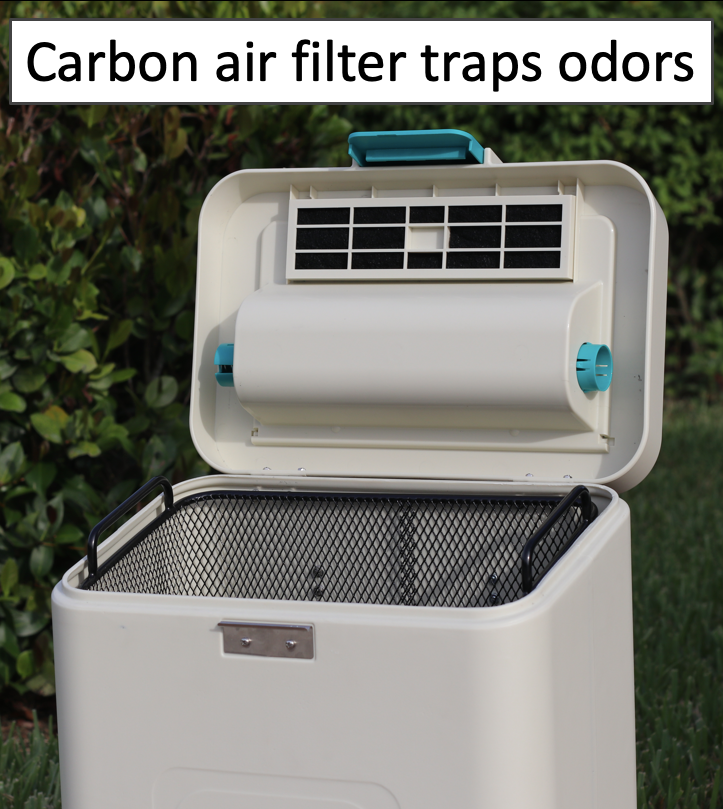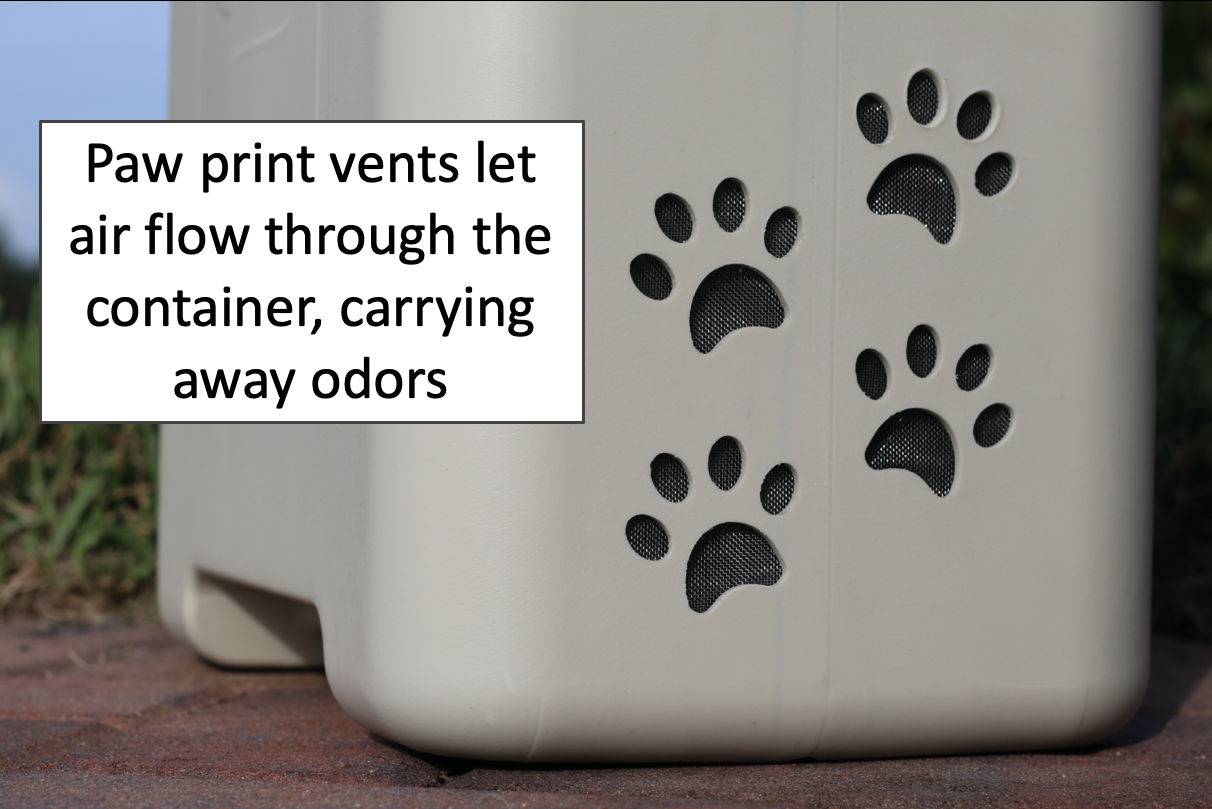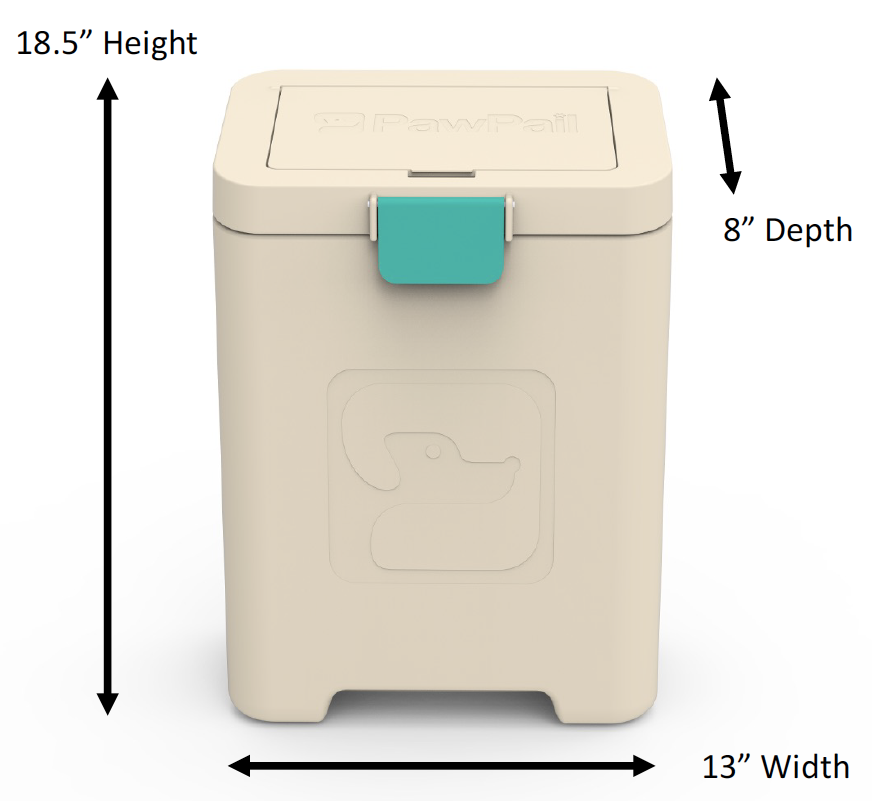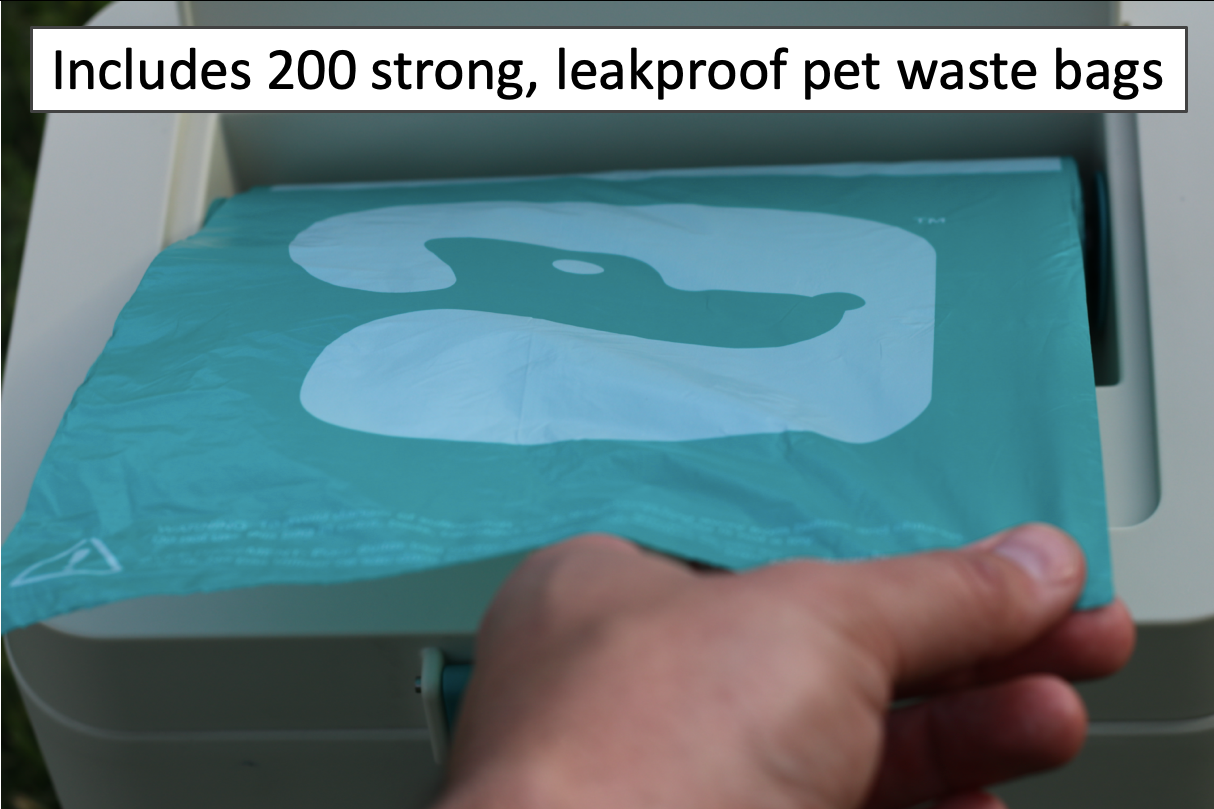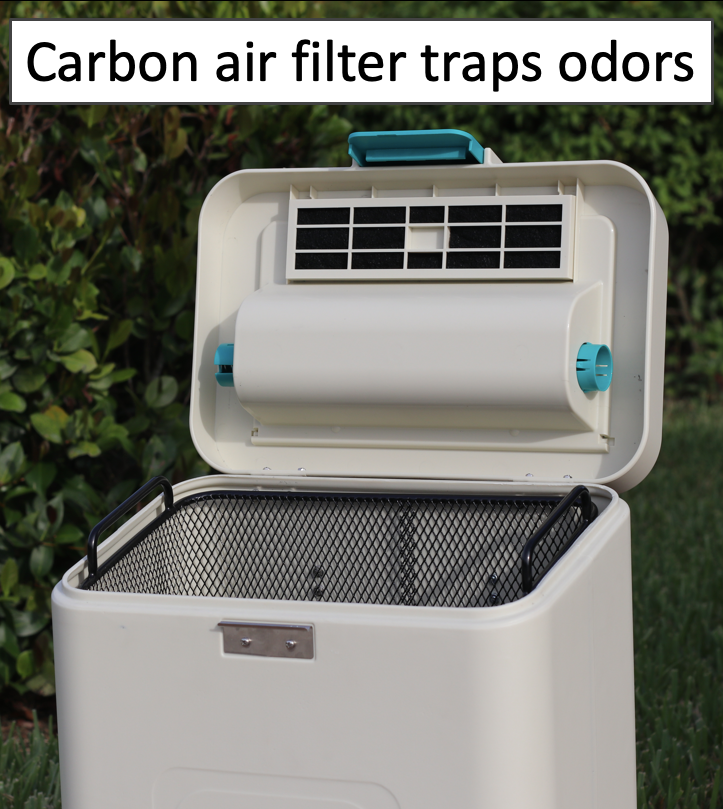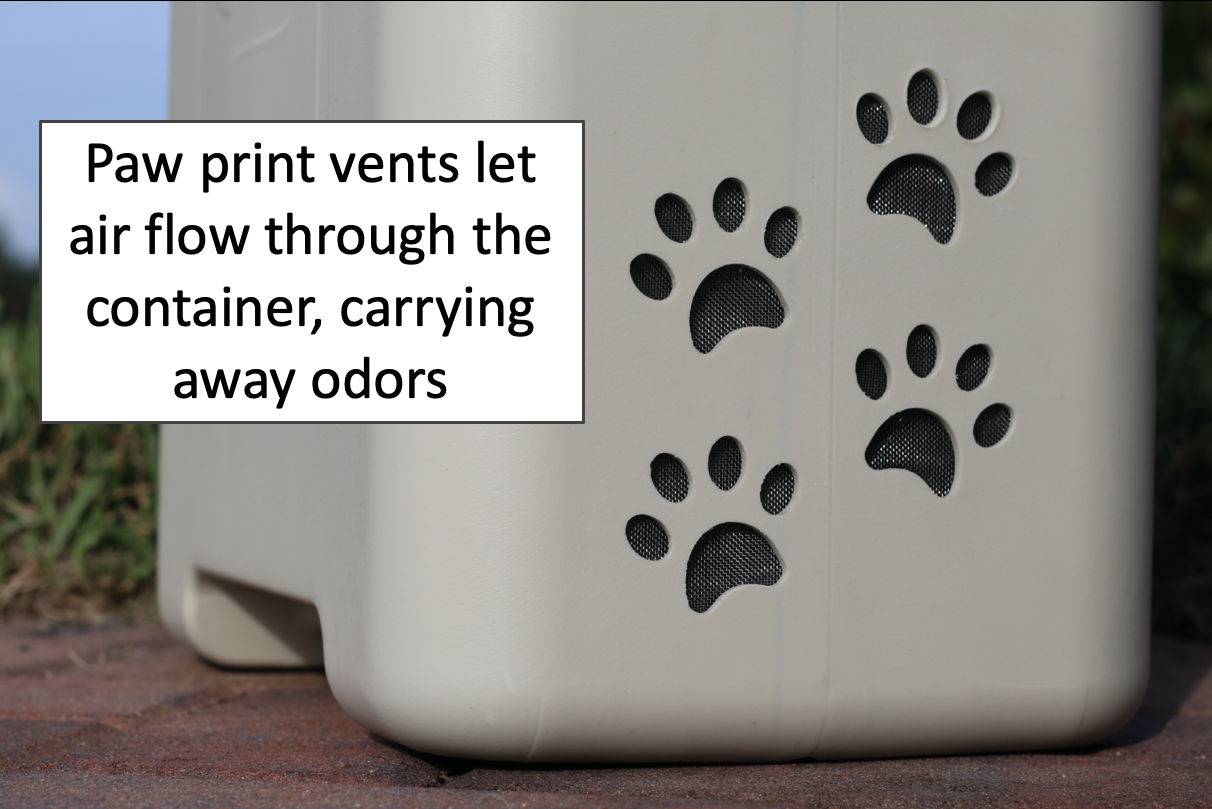 Lets Air In But Keeps Pests Out
Our paw print vent holes are a cute and functional way to allow air to flow through the container. The mesh backing material prevents pests (and pets) from getting into your PawPail.
Basket & Filter, Working Together
PawPail's lower vent holes send air through the waste-bag-filled perforated basket and cleans it through the PawPail activated carbon filter, eliminating odors while emptying the basket.
DualVent™ Technology
When placed in a well-ventilated space, PawPail's DualVent technology encourages air circulation through the container while trapping odors in the activated carbon filter
A GREENER OPTION
PawPail is a green product that minimizes its environmental impact in 3 ways:
Our PawBags contain environmental additives to break them down faster than ordinary plastic bags in the presence of oxygen
An activated carbon air filter absorbs harmful odors and VOCs (volatile organic compounds) from the dirty air inside the pail
Our DualVent technology eliminates the need for a liner garbage bag, so it reduces the amount of plastic ending up in landfills. You can still use a liner garbage bag with PawPail if you want, but it is not required.
Benefits of a Pet Waste Disposal Station
Poo Disposal
Our garbage bin (and then our entire garage) would stink because the container would trap the odor of the dog poo and intensify it
Increase Ease Of Use
Unlike regular bags that are difficult to open, our bags have an identification for the side to open
Environmentally Friendly
Most dog poo bags weren't environmentally responsible and we didn't want to use larger bags as liners for an extra garbage can - it seemed wasteful
Discreet & Convenient Way to Store Pet Waste
A Beautiful Design that is Built to Last
Manufactured with UV and weather resistant materials to last for years

Attractive, minimalist design

Place it virtually anywhere - it can rest on the ground or be mounted to almost any surface
Discreetly stores and dispenses our controlled-life PawBag dog poop bags

Simple to install and replace with our patent-pending PawBag interface
Controls Odors 2 Different Ways
An Activated Carbon Air Filter traps harmful odors and chemicals

DualVent technology facilitates airflow through the pail to minimize odors and eliminates the need for liner bags
PawBag Pet Waste Bags
Convenient roll of 200 bags lasts up to 3 months

Simple to install, remove and replace with our patent-pending interface

Easy-open bag design identifies the end of the bag that opens

Subscibe and save on subscription refills on our website
Activated Carbon Air Filter
Activated carbon trap odors, absorbs most organic chemicals and has been found to remove harmful VOC (Volatile Organic Compounds) from the air

Lasts as long as your bags

Subscribe and save on subscription refills on our website
Mounting Systems
(Sold Separately)
PawPail can be mounted virtually anywhere there is good ventilation: exterior wall, garage wall, posts, fences, railings, trees

Quick-release mechanism for easy removal, cleaning and reassembly

Locking pin holes to prevent tampering or theft

Multiple fixation options (not included): screws, adhesive, bands
FAQs
A: PawPail dog waste stations are available for purchase on our website, at https://www.pawpail.com.
A: A dog waste station is a device designed for pet owners to dispose of their pet's waste in an organized and hygienic manner.
A: PawPail's dog waste stations come with a variety of features, including durable construction, convenient placement, and easy maintenance.
A: Using a PawPail dog waste station is easy. Simply place the waste in the designated receptacle, and dispose of it in the designated trash can.
Ms. Sturry - Amazon
" Paw Pail has been a great investment. We have very little yard, and decided to designate the side of our house where all the mechanical equipment is located as a "doggy bathroom area" for our two dogs. We laid down artificial turf, and use artificial turf doggy deodorizer and a hose once a week to keep it clean and odor free. The Paw Pail system adds to the cleanliness factor. It is convenient, well thought out and a terrific system for properly disposing of dog waste while not smelling up the side of the house and dog run. We live in California, the weather is warm and sunny, and even with the heat, there is no smell, no flies, no problem! In all the years I've been a pet owner, I've never had a more convenient system available for cleaning up after my dogs. I wish I had thought of this! I highly recommend buying the wall mount for added stability and easy one hand usage. The added height gained by wall mounting is very helpful as well. We no longer need the pooper scooper shown on the video. The bags are large, easy to manage and make clean up a breeze! So happy that this particular part of dog ownership has been improved by a factor of a thousand!."
gallery + allProductReviews